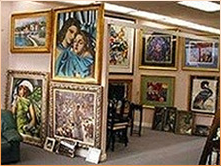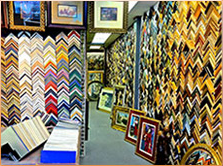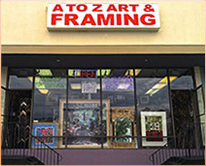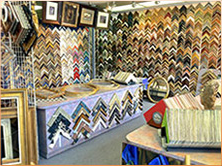 We Are a RARE Find
A to Z Art & Framing is a full service, custom framing shop located in North Bethesda / Rockville, Maryland. We provide comprehensive framing, preservation framing and conservation framing. From archival framing, photo restoration, and shadowboxes to framed needlepoints, flag framing, diplomas, framing of rugs, sports jersey framing, heirlooms, memorabilia, and posters, A to Z Art & Framing helps you preserve the things that matter most to you. A to Z is your go to source for preservation & framing services.
Over the years, we have worked with hundreds of people and organizations throughout the greater Washington, D.C. area. Our extensive list of clients includes the Smithsonian Institute, prominent interior designers, art collectors, artists, photographers, The White House, and many U.S. Presidents and their families.
When it comes to art and framing, if we can't do it, it can't be done!
Meet the Owner
A to Z Art & Framing has deep roots stretching back to 1888. The current owner, Spencer Zarin, grew up in a gallery, looking up to his father and absorbing his talent and passion for art. Spencer's father was himself the son of an artist and an art teacher, so the creativity and expert eye for quality that Spencer exhibits today has been cultivated in the family for many generations.
Today, A to Z Art & Framing provides the highest quality art display and preservation services by embracing tradition and history while also implementing modern techniques and design sensibilities.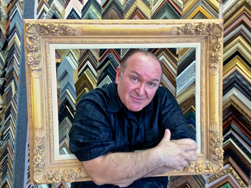 What Goes Into Custom Framing?
Once completed, a piece of art needs a frame or stand to be displayed and enjoyed. The same careful consideration that goes into creating that beautiful artwork is required when designing the way it will be presented. These design elements - which include color, shape, line, texture, value, space, and proportion - play a huge role in how art is perceived.
At A to Z Art & Framing, we specialize in helping you present your treasured pieces as beautifully as possible. We're eager to help you choose the proper methods, materials, and styles for presenting your art and other valued items.
Picking the right frame is an important step in this process. Smart frame and mat choices are informed by the colors, patterns, and textures of the artwork and take into account the area where the work will be displayed. At A to Z Art & Framing, we take pride in maintaining a massive inventory of frames and mats, so you can be sure you're picking from the widest selection available.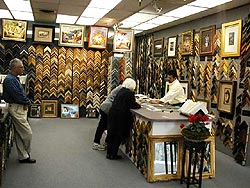 Beyond choosing a frame, some projects require additional consideration. Whether you require conservation mounting and backing or are interested in tools like spacers and stacked frames, the expert staff at A to Z Art & Framing will help you make the right choice and then execute on that vision.
Have a specific project in mind? In addition to framing art and other conventional items, we can help you present vintage posters, sports memorabilia, custom mirrors, and more. And we offer a number of helpful related services such as photo restoration and canvas stretching.
Contact us for an appointment or an estimate or stop by today to speak to our experts. We offer same day service, and we can deliver and hang your pictures, if needed.
Our shop is located in Rockville, MD, conveniently accessible from Bethesda, Chevy Chase, Damascus, Gaithersburg, Germantown, Kensington, Olney, Potomac, Silver Spring, Somerset, Takoma Park, Wheaton, Washington, D.C., and northern Virginia.
---